Episodes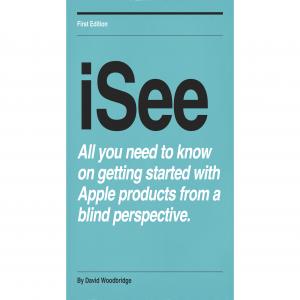 Tuesday Jun 07, 2016
Tuesday Jun 07, 2016
Voice Assistant basic gestures demo using Samsung Galaxy Tab
Firstly I give you a physical description of my Samsung Galaxy Tab and a reminder that the Tab has a physical Home button with the Recent apps and Back buttons to the left and right of the physical Home button: i.e. the Recent apps and Back buttons are soft buttons: i.e. part of the touch screen interface with the other icons.
I then go through the following gestures.
3 finger flick left right to change:
Speech rate,
Punctuation,
Dark screen,
Large cursor,
Notification, and
Media vol.
1 finger flick up or down to change.
3 Finger flick up or down to change navigation elements:
Character granularity,
Word granularity.
Line granularity, and
Paragraph granularity,
1 finger flick up or down to move by navigation element.
Jump to first and last items on screen:
1 finger up/down (up pointing arrow) top of screen, and
1 finger down/up (down pointing arrow) bottom of screen.
Drag finger around screen or flick left/right to navigate.
1 finger double tap to activate last item heard/in focus.
2 finger flick left/right up/down:
scroll screen in opposite direction to flick.
Two finger flick down: read down from current position.
Two finger touch to silence speech.
Two finger double tap: start/stop audio if playing.
2 finger triple tap: read out Notification info: time, date etc.
3 finger touch: reads out items in order after the current selected item.
Complete the demo by showing how I unlock my Tab using a pin number at the lock screen.