Episodes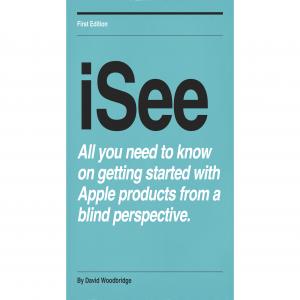 Tuesday May 18, 2021
Tuesday May 18, 2021
Zoom Podtrak P4 Review
This is an amazing device.
A multi track recorder designed for podcasting, even for beginners, just connect mics and head phones.
It is a multi-track recorder, mixer, and a 2 channel audio interface to a PC (Mac or Windows).
Main features of the P4:
Use your favorite mics.
Multi track recording supports for channels recorded at the same time, producing a combined file, and individual channel files.
Levels of all 4 mics can be individually altered.
4 Head phone outputs allows everyone to monitor voice levels.
Power can be via UsBC computer, USBC power or two AA battery's (UsBC power could also be a power brick).
Remote recording of participants: channel 3 for smart phone, and channel for for PC: a Mix Minus function stops remote participants from hearing back an echo.
Instant playback of jingles via the 4 button sound pad.
The UsBC PC port can be used to use the P4 as an audio device to a PC: Mac or Windows.
P4 records at 44.1 kilohertz , 16 bit in Wav format.
Best of all, all main functions are controlled by knobs, buttons, and slide switch's.
Use the Play, Stop and Record buttons to start/pause recordings. Menu via the Menu button is not accessible, but once options set, no need to access.
NB - when you first get the P4, install the AA battery's, and get sighted assistance to set time/date via the menu, as well as turning on Mix Minus.
Zoom recommends that you format the SD card within the device itself (SD card not included).
What is cool from my point of view as well, is that whilst I am using the P4 as an audio device to my Mac, I can still use the record function on the P4 to also make a recording: i.e. Amadeus Pro on my Mac recording the podcast, and the P4 also making an audio recording.
Finally, some folks still like people to make local recordings which has the best quality sound, and then give those files to the podcast host who then brings them all together as a multi-track recording: which is why it is so neat that the P4 does a master file recording of all channels, but then individual file channels of each mic input/person speaking locally or remotely.
Further down the page I have listed what is now in my portable podcasting kit. At the very least you will need:
The P4 itself,
Sd card,
2 XLR mics if you are going to record yourself and another  person,
2 mic stands for the mics,
2 3.5mm head phones to monitor sound (including from the sound pad) for yourself and the other person,
Power bank to supply power or just use the AA battery's,, UsBC charger, or UsBC to UsB A cable to power P4 from a PC (Mac or Windows),,
TRRS cable to plug in an iPhone for remote recording of Facetime or other calls,
Lightning to 3.5mm audio adapter for iPhone to support the TRRS cable,
And if you are not going to leave it on a desk, some type of carrying case for the P4.
Physical layout:
Back panel - 4 female XLR mic input ports.
Front panel - 4 output 3.5mm head phone ports.
Left panel front to back - UsBC PC/power, UsBC power, Sd card slot.
Right panel front to back - , TRRS 3.5mm audio iPhone port, Bluetooth Zoom adapter port to connect via BT to smart phones, and recessed power on/off.
Bottom of unit - back edge 2 rubber feet on either side, and front edge long rubber strip (stops P4 from moving on desk). Above rubber strip, is the battery door for the AA battery's).
Top face of unit where all the cool knobs, button's,slide switch's, and the screen is located (screen takes up part of the right hand face of the P4).
Going from the back top edge towards the front:
4 gain knobs for each of the XLR mic ports from left to right, channel 1, channel 2, channel 3 and channel 4.
Next row, 4 slider switch's  for each of the mic input ports, again left to right, channel 1, channel 2, channel 3, and channel 4.
Channel 1, and channel 2 slide switch's have two settings, left Dynamic mic, and right Condenser )phantum power) mic.
Switch channel 3, and switch channel 4 have a 3rd setting on the right: switch channel 3 is to engage iPhone via the TRRS 3.5mm port on the right side, and switch channel 4 is to engage the UsBC PC/power on the left side from a PC (Mac/Windows). 
Next row - 4 mute toggle buttons for each of the mic inputs, again left to right, mute channel 1, mute channel 2, mute channel 3, and mute channel 4.
It is always suggested that when a channel is not being used, mute and turn the gain down for that channel.
Then a group of 4 buttons in a 2 by 2 grid for the Sound Pads (P4 comes with preset sounds if you want to use them or create your own).
Under the Sound Pad buttons, a round knob to adjust volume for all Sound Pads.
To the right of the Sound Pad volume knob, 4 buttons: Menu, Play, Stop, and Record button.
NB - just as an FYI, when in the Menu, Play and Stop buttons move through the menu, and the Record button acts as a select or enter button.
Underneath the volume Knob, are the 4 volume knobs for each of the head sets, for monitoring mic input, corresponding to each of the mic inputs: head phone 1, head phone 2, head phone 3, and head phone 4.
NB, the gain knobs for the mic inputs have no tactile pointer, although they do stop at the top and end range (as do the knobs for head phones, and the sound pad). You can mark them with something like Loc Dots so you can tell what level you have each of the mic gains set at
Just to be clear about the size of this amazing device and the controls, as it sits facing you, its about 6 inch's in depth with the head phone ports at the front and mic XLR ports at the back, and about 3 inches wide. The knobs are quite a discrete size, and the actual buttons for mute, sound pads, menu etc, are square buttons that are only raised a little bit above the face of the P4.
Learn about this very much accessible recorder for podcasters in episode 116 on the Mosen podcast recorded by Tim Cumings.
The following link is from a different website to Mosen Explosion which will allow you to download the actual MP3 file as well as listening to it online so you can use it as a resource whilst you are getting used to using the P4.
https://the-blind-podmaker.pinecast.co/episode/6f5ca0c9/tim-cumings-demonstrates-the-zoom-podtrak-p4
General review of the Zoom Podtrack P4 from the general tech industry
https://www.thepodcasthost.com/equipment/zoom-podtrak-p4-review/
This was an interesting article explainingg the difference between dynamic and condenser microphones, mainly aimed at producing music and vocals.
https://musicianshq.com/whats-the-difference-between-dynamic-and-condenser-microphones/
This article, this time aimed at using dynamic or condenser microphones for recording podcasts.
https://www.theseasonedpodcaster.com/gear/condenser-vs-dynamic-mic-for-podcasting/
I found reading both articles started to give me a good basic understanding of the different types of microphones and the language associated with them.
Quick tip, use a dynamic mic for podcasting, and yes, you absolutely need the TRRS cable and the Lightning to 3.5mm adapter if you want to record from your iPhone for calls etc.
Alternatively, you can purchase the Camera adapter for the iPhone which will allow you to plug in to the front USBC port and directly in to the iPhone via the adapter (in this case of course, you would then use channel 4 not 3).
Also, when you use either channel 3 mic input via the 3.5mm port to record iPhone or channel 4 mic input to record via UsBC port to PC, you can not use the channel 3 or 4 mic ports as XLR mic inputs: they are not available.
Zoom Podtrak P4 User manuaL:
https://zoomcorp.com/media/documents/E_P4.pdf
Zoom Home Page for the Podtrak P4
https://zoomcorp.com/en/jp/podcast-recorders/podcast-recorders/podtrak-p4/
This is what my podcasting kit now consists of:
Zoom Podtrak P4, 
4 dynamic mics with stand/puff filters,
4 noise cancelling head sets,
accessible power bank (originally from AT Guys),
several SD cards,
hard shell carrying case for P4,
all necessary cables (TRRS, 3.5MM Lightning adapter, 2 UsBC to UsBA cables, camera adapter, and UsB wall charger), and
SD card reader for M1 MacBook Pro.
10 pack of AA battery's,
computer bag for carrying.
Of course, M1 MacBook Pro for editing recording from SD card
 from Zoom Podtrak P4.