Episodes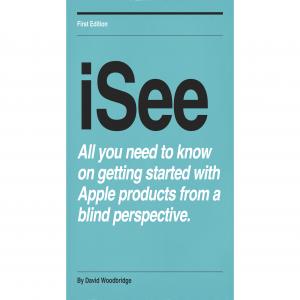 Sunday Nov 07, 2021
Sunday Nov 07, 2021
Common apps between iOs and Android
If choosing either Samsung/Android or iOS, look at the tasks that are needed to be performed and if the apps to do those tasks are accessible.
Two specific apps which are not currently available on Android are the Microsoft Sound Scape and Seeing AI apps.
As the Seeing AI app currency mode doesn't work with Australian currency, Cash Reader is recommended for both iOS/Android.
Where it  is not obvious what the apps listed are for, there is a short description.
13Cabs
7Plus
Ten Play
SBS on Demand
ABC iView (ABC online streaming)
ABC Listen (ABC Radio stations)
A Blind Legend (audio game)
Aira (for the Aira service via phone camera
Aldi
Amazon Alexa (for use with the Amazon Echo hardware and giving access to use Amazon's digital assistant)
Amazon
Amazon Music
Amazon Prime Video
Apple Music
Audio Game Hub (various self voicing games)
Audible (for use with Audible books - nice thing about Android version can buy within app)
Be-My-Eyes (assistance for free via video contact to volunteers around world)
Blind Bargains
Blind Drive (fantastic blind driving audio game)
Blind Cricket
BOM Weather
CoronaVirus Australia
Calm (excellent wellness app)
Cash Reader (currency identification)
Chrome (web browser from Google)
Coffee Link (for use with the Delonghi touch Coffee Machine)
Coles
Dropbox
Dyson
Disney Plus
eBay
Ember (for use with the Enmber temperature controlled BT mug)
Evernote
Facebook
Fitbit (for use with the Fitbit bands - I use this with my Fitbit Charge 2)
Google Assistant (Google's digital assistant)
Google Fit
Google Duo
Google Home (for use with the Google Nest smart speaker hardware)
Google maps
Google News
Google Play Music
Envision (uses camera for text recognition, surroundings, photos etc)
Lazarillo (excellent GPS app)
Kindle (Kindle eBooks): again can purchase Kindle books within the Android app.
MbMimic (for use with the Mount Batten Brailler)
Messenger
Menu Log
Outlook (Microsoft Outlook)
Music Healing
Netatmo (for use with the Netatmo indoor/outdoor weather modules)
Netflix:
Pocket Cast (pod catcher)
Ring (for use with the Ring video doorbell)
Sensibo (for use with the Sensibo AC device)
Spotify Music
Sunu App (for use with the Sunu Band orientation & Mobility device))
Skype
SuperSense
Tile (for use with the Tile Tag tracking system)
Tripview (public transport for Sydney and Melbourne)
TuneIn Radio
Twitter
Uber
Uber Eats
VIP Code Reader (accessible QR code reader)
Vision Australia Connect (for the VA Library)
Voice Dream Reader (document reader via speech).
WeWalk
White Noise
Woolworths 
Youtube
Zoom (web meetings etc)
Zomby's Run