Episodes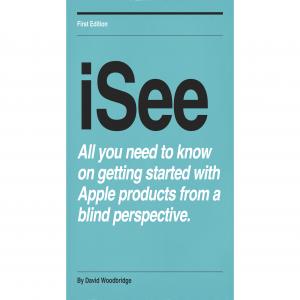 Monday Jan 06, 2020
Monday Jan 06, 2020
Review notes of the MacBook Pro 16
In the Box
MacBook Pro 16 inch.
96W power adapter (to support the 100MAH battery which can still be taken onboard an aircraft).
USBC cable.
Documentation.
Main Specs
16 inch Retina display.
Intel Core i9.
Apple T2 Security chip for both security and system functions.
4 Thunderbolt 3/USBC ports (4 ports).
Up to 8 core processor.
Up to 8TB SSD storage.
Up to 64MB memory.
AMD Radeon Pro 5000M series graphics.
Up to 11 hours of battery life when wireless web browsing and video playback (compared to 10 hours with the previous MacBook Pro 15).
6 speaker sound system (has to be heard to be believed (my comment) and studio quality mics (3 in an array.
Keyboard - Magic Keyboard with refined scissor mechanism with 1MM travel (absolutely a much better keyboard), Touch Bar, Touch Bar (physical Escape key on left and :Touch ID/Power button on right), and inverted capital T cursor keys.
720P iSight camera.
MacBook Pro 16 slightly longer/wider than the MacBook Pro 15, and 0.76CM thicker.
Weight: MacBook Pro 1.82KG, MacBook Pro 16 1.95KG.
The MacBook Pro 16 due to the larger heat sync and better air flow, the MacBook Pro 16 is a lot less likely to throttle cPU performance back when under significant multi core and multi thread processing.
The MacBook Pro 16 is for heavy duty professional use such as video editing, compiling code, merging thousands of audio files etc.
Physical Description
Left side: 2 Thunderbolt 3 USBC ports towards back of the unit.
Right side: 3.5MM head phone jack, and 2 Thunderbolt 3 USB ports towards back of the unit with the head phone jack first when going from back to front on the left hand side.
Bottom: 4 rubber feet at each corner in slightly to prevent unit slipping on a surface.
Also on the bottom, on the left and right hand side, a long vent containing the speakers.
Top: retina screen containing the camera. Between the Touch Bar and the screen towards the left 3rd is the 3 mic array.  Left and right of the Touch Bar physical Escape key, and on the right of the Touch Bar the Touch ID/Power key.
The rest of the keyboard is in front of the Touch Bar with dots on the F and J, the inverted capital T (is back).
In front of the keyboard, is the large haptic style Trackpad.
Front edge - moulded indented area to allow screen to be lifted up.
.
Installation and Setup Issues
Opening up the MacBook Pro 16 for the first time, system automatically turns on. Waiting for the boot sequence, user will be prompted if they wish to use VoiceOver.
Typical setup process for setting up a new Mac - selecting language/country, connecting to a WiFi network, logging in to 
AppleID, choosing display, privacy screens, setting up Hey Siri, setting up Touch ID, and so on.
I had issues installing/setting up Mac OS Catalina 10.15.1 namely unable to choose my WiFi network from the table list (focus issues with VoiceOver), unable to sign in with two AppleIDS for iCloud/Media, and Hey Siri kept being read out by VoiceOver so had to stop.
Also whilst Touch ID did work for setup, was not getting percentage or instruction to put finger on or off via VoiceOver as is the case with iOS.
Finally had to setup Mac without AppleID, and Hey Siri.  Completed this in System Preferences/Internet accounts once Mac setup.
One final issue, had to update to Mac OS 10.15.2 as there was a bug with VoiceOver in 10.15.1 where the Time Option+T once VO Keyboard Commander turned on via Shift+VO+K wouldn't work, fixed in 10.15.2.
As with all Macs used, I made the following changes:
In Finder preferences  - turn on Show Hard Drive on the Desktop, and show File Extensions.
Finder view - changed to List View.
System Preferences/Accessibility:
Check - Show Accessibility Status in Menu Bar.
Speech - Check Enable Announcements, and Check Speak Selected Text When a Key is Pressed. 
Descriptions - Check Play Audio Descriptions when Available..
System Preferences/Date and Time/Clock - Announce the Time Every (Quarter Hour).
System Preferences/Users - check VoiceOver within Accessibility options to come up at login screen.
System Preferences/Siri - change Siri short-cut to FN+Space Bar.
System Preferences/Sound - check Play Feedback When Volume is Changed. Adjust the sound volume for Time/date Announcement.
Mail - Shift+Command+M Show Mail Box List.
Safari/Preferences/Advanced - check Press Tab to Highlight Each Item on a Webpage.
VoiceOver Utility/verbosity - uncheck  Announce Hints in VoiceOver cursor.
VoiceOver/Trackpad Commander - Enabled VO+two finger clockwise rotate.
VoiceOver/Keyboard Commander - Enabled Shift+VO+K.
Physical Benefits of the New MacBook Pro 16
Physical Escape key rather than using the virtual Escape key on the Touch Bar.
Escape key and Touch ID button well spaced away from the Touch Bar.
Good separation between key rows on the keyboard.
Inverted capital T much easier to locate the Arrow keys.
The Touch ID makes it extremely easy to pay for purchases, and to unlock the MacBook Pro 16.
Absolutely amazing spacial studio sound when sitting in front of the MacBook Pro 16 speakers with excellent base.  Actually does sound like you are sitting in front of a HomePod.
VoiceOver sounds extremely clear with the speakers, and the Progress Clicks for the progression of a progress bar from the left to the right stereo speakers are quite profound and very easy to pick up and listen to.
Interesting effect when listening to voiceOver and music, voiceOver really does sound like its coming from a speaker in front whilst the music is coming from the speakers everywhere: makes it easier to listen to VoiceOver whilst listening to music.
Very high quality retina screen of benefit to low vision users, particularly when in conjunction with Zoom and the other new options in Catalina to have items speak under the pointer, and hover text magnification.
Benefits and Points to Consider
As there is no function bar, you can easily use F1 to F10 function style keys with VoiceOver by holding down the Fn key which turns the row of numbers in to F1 to F10.  For example, to do VO+F8 it would be FN+VO+8 (8 on the number row).
Note  for volume Up or Down for VoiceOver - Shift+VO+Dash or VO+Equals.
To use Touch Bar with VoiceOver, 1 finger drag or flick left or right across Touch Bar, to explore, and then 1 finger double tap on item to activate.
Note - Touch Bar changes options depending what application is in focus.
To toggle VoiceOver on or off non Touch Bar Macbook's - Command+F5.  Touch Bar - Command+Touch ID 3 times.
To bring up the Accessibility Options Dialog box, on Macbook's with no Touch Bar Option+F5, with Touch Bar Option+Touch ID 3 times.
With Mac OS Catalina, it is now possible to have various accessibility options turned on before the login screen, not just VoiceOver which was previously the case in earlier versions of Mac OS.
Transferring from a previous keyboard such as the MacBook Pro 13 or MacBook Air etc, is now much easier to transfer to the MacBook Pro 16 due to the excellent layout of the keyboard.
Keyboard is an absolute joy to type on with the keys having good mechanical feedback and motion.
I still surprisingly found VoiceOver's change voice parameters command Shift+VO+Command+Arrow keys still extremely sluggish even on this MacBook Pro 16.  Ever since Apple switched the this command from VO+Command+Arrow keys the responsiveness of switching between the various speech parameters of Rate, Pitch, Volume etc has been very disappointing in the time it takes to switch from one item to the next: really does feel like I'm using a very old MacBook from a decade ago.
As the MacBook Pro 16 has no USB ports, a USBC hub with USB and other ports would be of advantage, especially if wanting to plug in a USB Braille display.  Not a disadvantage, just something to keep in mind.
Quite surprisingly, I still kept getting VoiceOver's "busy" processing announcement every now and again when doing such simple tasks as adding an attachment to Mail.  With the Shift+VO+Command issue as well, I'm wondering if the actual code for VoiceOver has at all been optimised to take advantage of the faster processor?
The MacBook Pro 16 does get quite warm when using it on your lap, particularly if wearing shorts and the aluminium casing is in contact with your skin, quite noticeable and may be uncomfortable for some.
The increase in weight over the other MacBooks may be a consideration in carrying the unit around.
The only way to get high quality microphone recordings out of the MacBook Pro 16 is to try and speak directly in to the Mic array (which is quite difficult given it's placement).  It does not compare to an external microphone, especially when being able to get closer or positioning an external mic close to your mouth.
The 720P iSight camera located at the top of the screen as with other MacBooks, is disappointing in such a high end MacBook given the target market, and the ever growing use of video conferencing including Apple's own FaceTime group conferencing facility.
When invoking Siri via the keyboard shortcut, or "Hey Siri" ,would have been useful to have the usual alert sound to let the user know that Siri is listening.  This happens whether using the internal speaker or head phones (same with Hey Siri).
Summing Up
The MacBook Pro 16 is clearly aimed at the pro market where besides getting through massive amounts of processing quickly, it also translates in to less time taken to produce content: i.e. time is money.  However, for VoiceOver users, the new keyboard/layout, and the sound of music/VoiceOver does make this MacBook Pro an attractive MacBook (if price is no option).
For low vision users, it is important to point out that whilst the physical screen is bigger, display wise it is primarily still the same retina screen found in the MacBook Pro 13.
It would be great to see this keyboard come back in other MacBooks as they hopefully are updated with this new style of keyboard, without the price tag of the MacBook Pro 16, especially for the ageing population who don't need a fast machine, but do need a larger screen, and a easy to use keyboard.
For a portable go anywhere MacBook and cost effective, the MacBook Air is still the way to go, particularly for students  However, not with the new keyboard.
For a good mix of portability, power, and a bit more pricey, the entry or high level MacBook Pro 13 is a solid option, particularly for school and work where a bit more power is required.  However, not with the new keyboard.
Note - the MacBook Pro 16 replaced the MacBook 15, hence the new line up - MacBook Air, MacBook Pro 13, and MacBook Pro 16.
A lovely unit. For me as a podcaster and radio show presenter, I am quite disappointed by the positioning of the mics as I would have liked to been able to just use the MacBook Pro 16 itself.  All the advancement has gone in to the processing speed which is fantastic for high pro users, but perhaps a little bit more thought should have gone in to the positioning of the mic array, and the 720P camera for video conferencing (even pros want to video conference and not just data crunch smile).