Episodes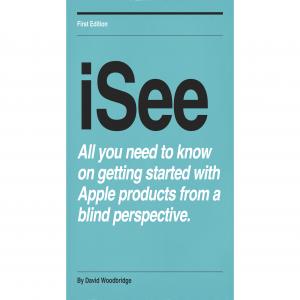 Wednesday Apr 19, 2017
Wednesday Apr 19, 2017
Talking Typer for iOS
$7 Australian.
Description:
Talking Typer finally makes its way to iOS. Help students make typing progress with this fun-to-use self-voicing app!
Talking Typer, an accessible typing and computer keyboard tutorial app with a keyboard game to help increase speed and accuracy in a fun environment!
Learn to type or improve your skills with drills, practice lessons, keyboard explorer, and an entertaining game. It is designed for blind and visually impaired students, but can be used by sighted students too. This makes it a great tool for the whole class. Works with iOS® devices running iOS 8 or later.
35 Built-in Lessons, Talking TyperTM for iOS devices comes with 35 built-in lessons at levels 1-10. Teachers and parents can create new lessons, edit lessons, and assign lessons to individual students or groups. Speed, accuracy, and typing level can also be set for individual students or groups. The app saves the results of each drill allowing students, teachers, and parents to monitor improvement.
Hurry Scurry Game, the app also includes the exciting game Hurry Scurry, where students earn points by typing letters before the ball drops. It's fun for all ages and skill levels!
Self-Voicing and Apple® VoiceOver Accessible, the app is both self-voicing and accessible with Apple's VoiceOver. The onboard keyboard of your device can be used with Talking Typer, but an external keyboard is recommended.
The app can also be used with a refreshable braille display, like APH's Refreshabraille 18TM Bluetooth®-enabled device, making it accessible for students who are deafblind as well.
Installed as: Talking Typer.
Really is designed to be used by a Bluetooth keyboard.
Talking Typer main screen:
Top left: Login button, top middle, title "Talking typer: top right Log out button.
Next line: Current User: doesn't show user name.
Rest of screen main menu of app including:
Lessons and drills button
keyboard explorer button
Games button
Administrator button
Help button
App can be navigated by selecting the items going down further in to each selection.  Back button top left of sub-screens to go back or use the VoiceOver 2 finger scrub.
In the Hurry Scurry game: use the Quit button to come back out of this screen: no back button.
35 lessons: 14 beginner, and 21 advanced.
When interacting with the I (Info) buttons with a Braille display, adjusting the msg time out in VoiceOver Braille settings may help for reading these dialogs.
Space+T (Tab) on a Braille display handy for repeating in Braille characters/words to be typed.
Lessons and drills (contains the following options):
Heading: learning modes
Name of current user: David Woodbridge
Practise drills button (divided up in to Beginner and Advanced heading levels) - practise drills do not count against lessons.
Lessons button (divided in to Beginner and Advanced heading levels)
Custom lessons (edit, copy for crate custom lessons)
keyboard explorer:
When entering the app, spoken info "Keyboard exploration  Just start typing.  Press escape key to exit".
On-screen keyboard does appear at bottom of screen.
Character being typed appears at top of screen.
Back button at top left of screen.
Games:
Hurry Scurry
Using the I button (Info) button description of game is:
Type all the letters or word before the ball hits the floor.
Tap the start button to begin play.
Whilst playing, press the Tab key to repeat the next character.
To stop the game, press the Escape key twice or double tap the stop button.
Game screen contains:
Quit button
I button (Info)
speed button (28% default adjustable)
Start button
Score
Ball
No back button.
Administrator:
Students button
Groups button
App preferences button Containing):
—teacher name and password button
—Echo correct keys toggle
—speech button (rate, pitch, voice, test, reset)
—lesson text size button (22% default adjustable)
Help:
Quick start button
Email support button
Copyright information
Two Quick start buttons, do not used first one: 2nd one brings up html navigational page.
Œ